QArt Coder 
Online QR Code generator uses newly discovered techniques to make the barcode look more like an image as well as being functional. Developed by Russ Cox:
QR codes are 2-dimensional bar codes that encode arbitrary text strings. A common use of QR codes is to encode URLs so that people can scan a QR code (for example, on an advertising poster, building roof, volleyball bikini, belt buckle, or airplane banner) to load a web site on a cell phone instead of having to "type" in a URL.
QR codes are encoded using Reed-Solomon error-correcting codes, so that a QR scanner does not have to see every pixel correctly in order to decode the content. The error correction makes it possible to introduce a few errors (fewer than the maximum that the algorithm can fix) in order to make an image. For example, in 2008, Duncan Robertson took a QR code for "http://bbc.co.uk/programmes" (left) and introduced errors in the form of a BBC logo (right):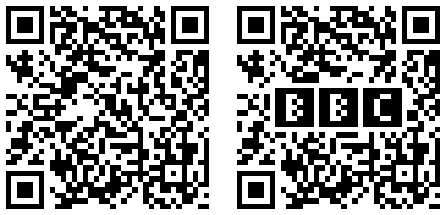 Since the BBC QR logo appeared, there have been many imitators. Most just slap an obviously out-of-place logo in the middle of the code. This Disney poster is notable for being more in the spirit of the BBC code.
There's a different way to put pictures in QR codes. Instead of scribbling on redundant pieces and relying on error correction to preserve the meaning, we can engineer the encoded values to create the picture in a code with no inherent errors, like these: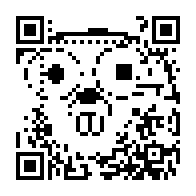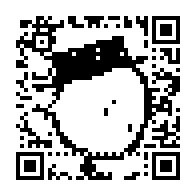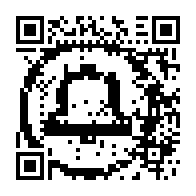 To make one yourself, you can do so here - you need to use a small image, preferably monochrome. Also remember you can only generate these barcodes for URLs.
For those technically inclined, you can read about the ideas and development here